"Never love a wild thing. You can't give your heart to a wild thing: the more you..."
– — Holly Golightly (Breakfast at Tiffany's, 1961)   (via yayamm)
Food Porn: Kitch' Café
vaninski: 09.05.11. Just last week when my friends and I wanted to try something new, we discovered Kitch' Café. A quaint hole-in-the-wall restaurant tucked in the ground floor of Sunvar Plaza. I'd like to think of it as one of Makati's best kept secrets.  Albeit being French-inspired, it did not seem intimidating at all. In fact even at night, its ambience was welcoming.  Read More
More photos from our trip to Cambodia here.
Kara's 23rd!
vaninski: 01.19.12 at Plantation Bar (super late post!) Because I am currently rummaging photos from my phone. And reminiscing, haha! The highlight of the night, aside from the flaming shot, was of course Kara's fierceness (as seen in the third to the last photo). Fun times!
Watch
The adventure to Zambales
Anonymous asked: Beat Rice Eyales, is this you? Its Kevo.
Watch
Worked on a little project, a video shoot for my friend's new line of cute shoes. Blogged about the project for Lulu Swing shoes here! Check out Lulu Swing's facebook for some adorable shoes made with love.
lalafelina: 416: the beach, those wooden chairs,... →
lalafelina: 416: the beach, those wooden chairs, falling asleep on your shoulder. scraping my knees right outside the door. sheets, white sheets. heat. darkness. 4B: the balcony, a thick cloud of smoke. everyone everywhere, but too dark for anyone to see. and then hands. "stop." more hands. "please, stop." 15C: a wall. you, the television set. "let's get out of here," a period, not a question....
We'll Be Young Forever: 16 Years of Young Star
chasingtoff: History of Young Star (as written by Kara Ortiga and Toff de Venecia) with additional interviews by Jiggy and Jonty Cruz Seen on the 16th anniversary issue of Young Star (The Philippine Star - April 13, 2012) For the full article, click on WE'LL BE YOUNG FOREVER Follow me on Twitter: imcalledtoffee PHOTOS BY SHAIRA LUNA
Watch
Plus short video diary for Singapore trip! Next time, I will not settle for just a prime lens.
  From work straight to the airport Bacardi alcopops by the Clarke Quay river til 4 am 12 hour Laneway music festival, 8 dollar beers and sunburn tans Crying in Wicked Chili crab, prata, duck rice, char kway teow, soy bean ice cream Back in Manila by 6 am then straight to work. Singapore weekend with the best girlfriends! Film photos by: Lorna...
And the mindless comfort grows When I'm alone with my 'great' plans And this is what she says gets her through it "If I don't let myself be happy now, then when? If not now, when?" For Me This Is Heaven- JIMMY EAT WORLD Used the Birthday leave to run away from the office and out into the sun. It was soft. It was sunny. It was painful....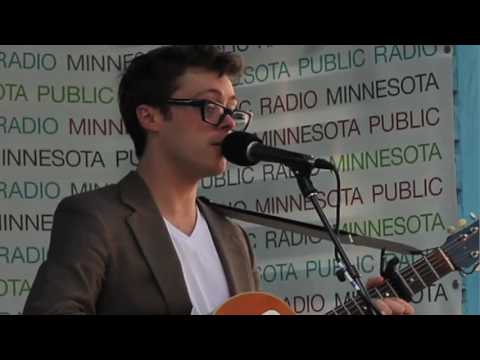 Throw your resolution list in the trash Don't look back on the year that was. Don't wallow in the glory of the time you were victorious and stop basking in the moments of your successes. It's time to prevail in new things, fight new battles and win new victories. Don't cry about the mistakes or heartaches. Slap yourself in the face and tell yourself you have reached that nadir point of...
I Have Mastered Forgetting: A 2011 Playlist by... →
huhusaysmyrobot: Au Revoir Simone - Take Me As I Am Listen Do you know when you were already born You were already you and I already me? So take me as I am Note: This is determinism (read: literary determinism) written in a song. How painful. Ra Ra Riot - The Orchard Listen All your life, now I understand So many hours and no company Note: I've searched the internet for perhaps an interview...
"It would have been better to come back at the same hour," said the Fox...."
Toys themed Publicis Manila Christmas party wee! Starting the Christmas season right. Photos from Kath Chan
"Ano ako eh, romantic ako pero pag nakuha na kita… babastusin kita sa apat na..."
– Jun Sabayton, tanging bisyo ay umibig (Source: ramonbautista)  
Looking for a quaint spot at college wasteland, braving the negative degree weather, walking aimlessly, choosing drinking spots and samgyupsal joints based on color scheme and visual aesthetic, banana milk, soju and beer, lost in the MRT. Funny how you can go to the same place for a second time, but draw a totally different experience from it. ...
(Source: iamdonald)
Didn't get to save the pictures without the watermark because I am dumb. Le sigh.       Rainy Sunday. Late afternoon. UP University Theater to shoot Sel's event musikapella. It was a high school chorale competition. I watched children win things and cry. Made me emotional too. I like children and I like winning! But I don't know if I like...
Just got Keri Smith's Wreck this Journal and I am so so so so excited to get crafty again! And since I am too lazy to whip up creativity from scratch, it's much easier to pay for a book that will dictate what to do. Will update the pages along the way, I hope I can accomplish!